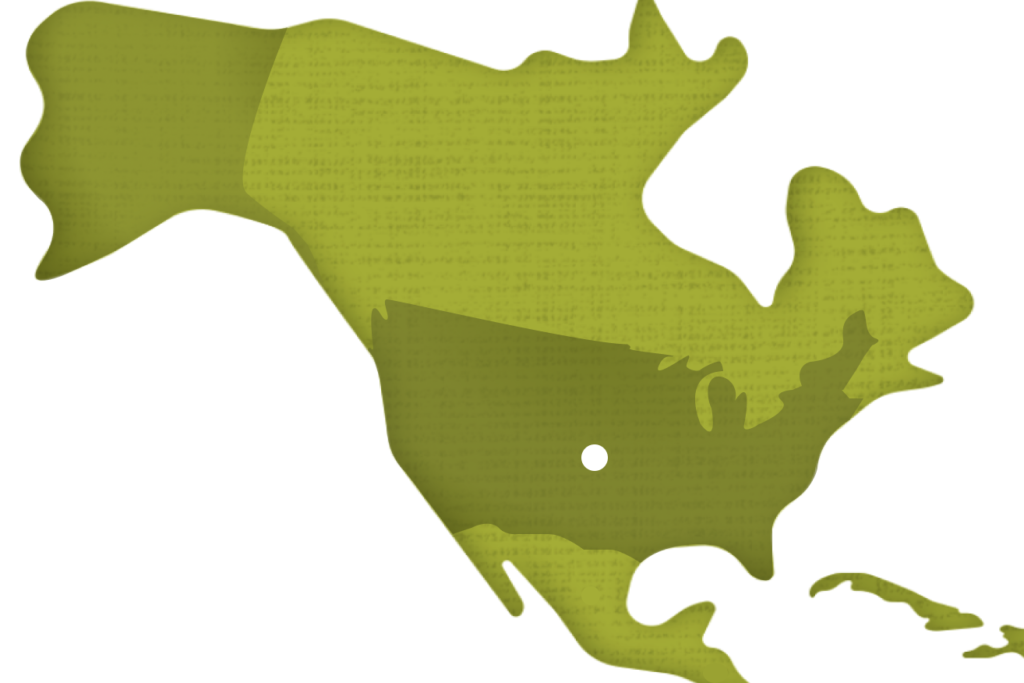 In 2021, the company purchased a 25-project portfolio totalling 3.5 GW and signed an exclusive development agreement for them with Candela Renewables for the next five years. We plan to invest more than 1 billion euros in the country over the next few years to reach an operating capacity of 500 MW by 2023 and 1,200 MW by 2025.  
Construction began on the first installation in 2022, the 7V Solar Ranch photovoltaic plant in the state of Texas. It will have a capacity of 300 MW and the investment will amount to 264 million euros. It will stand on a plot of over 800 hectares in Fayette County, East Texas. With around 555,600 photovoltaic modules, it will generate 560 GWh of electricity per year. 
This first plant in the country will also be the company's largest plant in the world using this technology. Its strategic location, close to major urban centres such as Houston, Austin, San Antonio and Dallas, will allow it to serve an area of high potential and growing demand.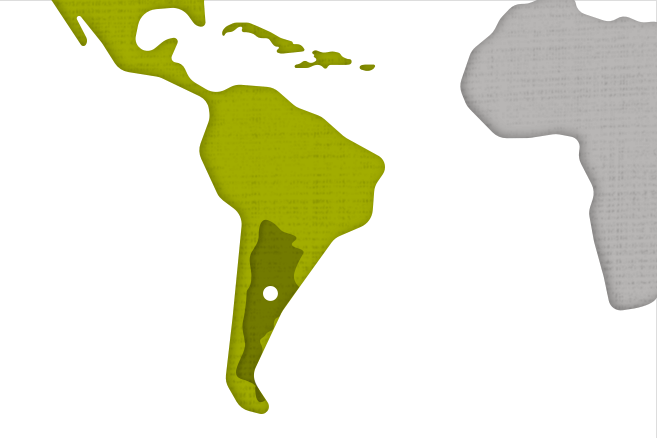 We have been operating in Argentina since 1992, through Naturgy BAN S.A., a company in which Naturgy owns a 70% stake. We are the first distribution company in the Group to operate outside Spain and we are engaged in the distribution of natural gas in 30 municipalities of northern and western Buenos Aires, home to the largest industrial area in Argentina. 
Naturgy BAN S.A. has had good market penetration and is now established as the second largest distributor in the country by number of customers. At the close of 2022, we had more than 1.6 billion residential, 47,515 commercial and 1,219 industrial customers, 394 CNG stations and 3 sub-distributors. 
Our natural gas networks span 27,389 kilometres. Our company also has a natural gas storage plant, Peak Shaving, which enables it to guarantee supply in the months when demand is at its highest. 
Other activities in the country
We also hold an important position in the market of compressed natural gas for light vehicles, catering to a network of service stations that supply gas to almost a third of the vehicles operating in Argentina.

The group has other company operating in Argentina, Natural Energy, a company whose main focus is marketing gas.

In addition, through Chile's Compañía General de Electricidad (CGE), we hold shares in the following businesses: we distribute natural gas in the network through Gasnor (100%); Energía de San Juan (100%) and hold a stake in the Pacífico Argentina Gas Pipeline (56.7%). Furthermore, through AGESA Chile, we hold a stake in the Andes Argentina Gas Pipeline (47%).
| Key figures | 2022 |
| --- | --- |
| Annual volume distributed (million m3) | 6.083,0 |
| Distribution network (Km) | 27.389 |
| Supply points (at 31/12) | 1.680.280 |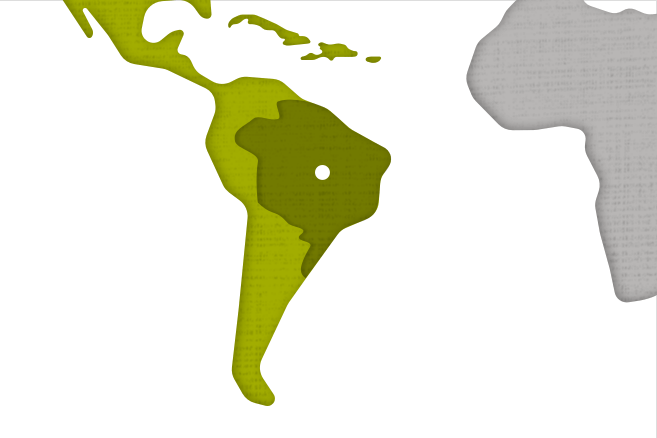 We began operating in Brazil in 1997 after obtaining a concession to distribute natural gas in Rio de Janeiro and its metropolitan area. Since then, Naturgy has been managing the distribution companies Ceg and Ceg Rio, in which we currently hold equity stakes of 54.16% and 59.6%, respectively.

We currently have a large market in Brazil for the sale of natural gas to be used domestically, by businesses, industry, thermal power plants and as a fuel for vehicles. In April 2000, we set up the company Naturgy São Paulo Sul, after obtaining the concession to undertake distribution activities in the southern part of the State of São Paulo. In this area, which measures some 53,000 km2, there is considerable industrial activity, with more than a hundred companies established there.

Naturgy SPS is now the third-largest piped natural gas distributor in the country in terms of supply infrastructure and number of customers. Together, its three distribution subsidiaries total 1.1 million customers, with a gas distribution network over 8,222 kilometres long and gas sales of 8.4 billion cubic metres, supplying 74 municipalities in the State of Río de Janeiro and the State of São Paulo.
Other activities in the country
We also operate in Brazil's unregulated market. In 2001, we created Gas Natural Serviços, now Naturgy Soluções, which began operating in Brazil through the development of energy efficiency projects for stores, hospitals and shopping centres. In 2009, Naturgy Soluções started to operate in the residential market, offering services to homes such as technical assistance and maintenance of gas and electrical appliances, in addition to the sale of gas appliances and insurance.

Global Power Generation has operated in Brazil since 2016, and developed its first solar power project in that country. At present it has four projects operating commercially, totalling 124 MW installed capacity. The Sobral I and Sertão I projects are in the state of Piaui, and the Guimarania I and II projects are in Minas Gerais.
| Key figures | 2022 |
| --- | --- |
| Gas sales (m3) | 4.129.047.480 |
| Distribution network (km) | 8.275 |
| Supply points (at 31/12) | 1.175.410 |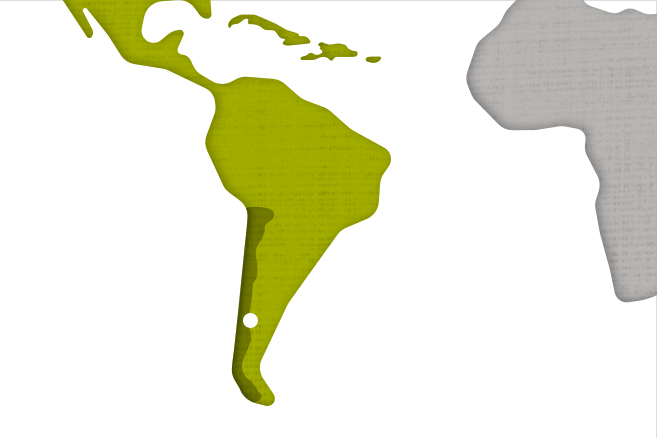 Our presence in Chile dates back to 2014 through CGE, a long-standing business established in 1905 and one of the most important power conglomerates in the country. In November 2020, we completed the sale of our electricity grids business in this country.

Currently, we are active in the natural gas distribution market in 4 regions (Metropolitana, O'Higgins, Los Lagos and Biobío) with 654 thousand supply points, and we are also present in the wind and solar power generation businesses We also hold stakes in the Pacific Gas Pipeline and GasAndes Gas Pipeline.

With regard to power generation, through Global Power Generation we secured an international public tender in 2016 to supply energy to regulated customers and signed a 20-year PPA for 858 GWh of energy per year. We committed to build 2 renewable generation plants — a wind power plant and a photovoltaic plant — for the start of supply in January 2021: The wind farm at Cabo Leones II with an installed capacity of 205.8 MW, which made its first energy injections in October 2020, and the San Pedro Photovoltaic Plant with and installed capacity of110 MW, which began energizing the Lasana substation on the same date.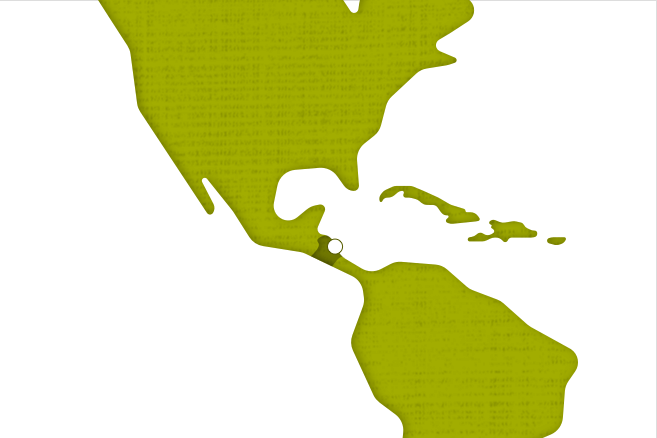 In this country, we manage 100 MW of installed hydropower generation capacity at the La Joya and Torito hydropower plants through Global Power Generation.

The La Joya power plant began operations on the 9 June 2006, becoming the first BOT (Build, Operate, Transfer) implemented by a foreign company in this Central American country. The plant has a power output of 50 MW and has three Francis-type turbines and three 19,875-kVA generators.

With regard to the Torito power plant, it began operations on the 24 April 2015. It is located in the northeast of the country and has an installed capacity of 50 MW. It uses turbinated water from the Reventazón river already used by Angostura and, as it is a run-of-river plant, it does not need a reservoir, so no land flooding was necessary for its construction.

The launch of operations at this second power plant takes our installed power in this country up to 100 MW, making us the largest private electricity producer in the country.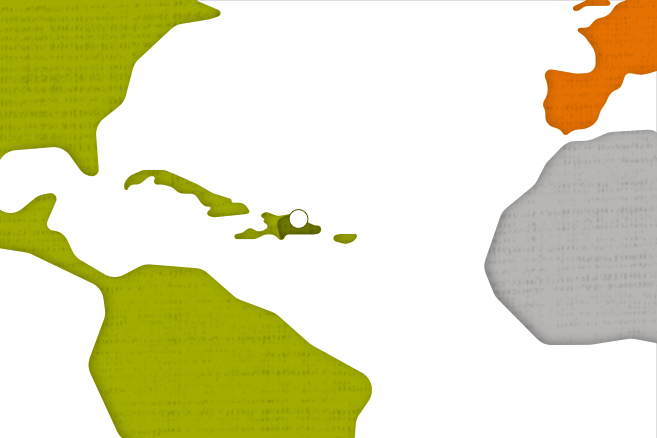 The company is present, through Global Power Generation, in the generation market in the Dominican Republic through two thermal power plants with an installed electrical power of 198 MW

The Palamara power plant began operations in 2000. It is located on the north side of the city of Santo Domingo and has an installed capacity of 102.5 MW.

With regard to the La Vega power plant, it began operations in 2001 and is located in the La Vega province, north of Santo Domingo. It has an installed capacity of 87.5 MW.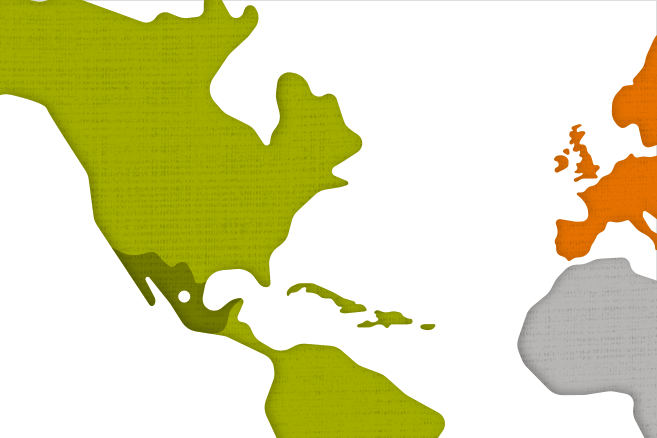 We are the leading natural gas distribution company in Mexico with 13 distribution licences. We provide service to 62 cities and towns in the country, including Mexico City, and had 1.6 million customers at the end of 2022. We also participate in the Mexican power generation sector, with 2.3 GW installed capacity in combined cycles and 234 MW in wind power.
We began operating in Mexico in 1997, after obtaining a licence for the distribution of natural gas in the city of Toluca and towns including Lerma and Metepec. We also took over operations at the distribution companies Nuevo Laredo and Saltillo. In the following years, we won various public tenders that enabled us to begin natural gas distribution services in some of Mexico's largest cities, including Monterrey, the leading natural gas consumer in the country, Mexico City, Salamanca, Leon, Aguascalientes, San Luis Potosí and Zacatecas.
Global Power Generation operations in Mexico
We operate in the power generation sector through Global Power Generation, the fourth largest independent power producer in Mexico. Current assets in operation in Mexico include the Hermosillo plant, with a net power output of 270 MW (in winter conditions) awarded in an exclusive PPA contract for CFE (main contract), plus 13.5 MW for selling surplus to the Wholesaler Electricity Market (WEM), accounting for a total power output of 283.5 MW; the Naco Nogales plant, with a power output of 300 MW awarded in an exclusive PPA contract for CFE (main contract), plus 50 MW net power for selling surplus for self-supply and 14 MW to the Wholesaler Electricity Market (WEM), obtaining a power output of 364 MW, in the state of Sonora; the Tuxpan III and IV plant with 1,180 MW in the state of Veracruz; and the Norte Durango plant with 570 MW in the state of Durango, to the northwest of the country. This power generation business has been an active participant in the Wholesaler Electricity Market (WEM) since 2001: capacity was increased in CCPP Norte Durango and CCPP Tuxpan, and ISO certificates were achieved from 2018 to date.

These plants are joined by the 234 MW Bií Hioxo Wind Farm, which started operations in October 2014. It is located in the city of Juchitán, in the state of Oaxaca.

GPG also operates and maintains third-party power plants. In 2014, it was awarded an operation and maintenance contract for the La Caridad Power Plant — owned by Grupo México — for a period of 16 years.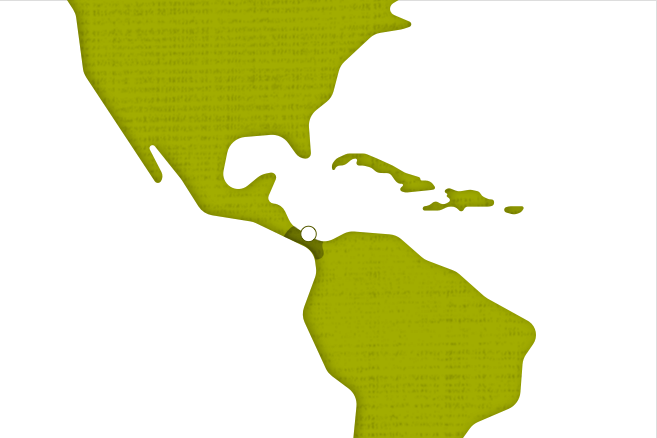 We operate in the electricity distribution market in Panama through the companies Distribuidora Eléctrica de Metro-Oeste (EDEMET) and Distribuidora Eléctrica de Chiriquí (EDECHI), and also operate in the electricity generation market through Naturgy Services.
 
The Panamanian distribution distributing electricity to 700,000 customers  Panamá Centre, West, Interior and Chiriquí areas. 

We began operating in 2015 as Naturgy Services, bringing service value to the Panamanian market with a non-regulated range of products and services, focused on improving energy efficiency for residential consumers, SMEs and large companies.
Other activities in the country
It has also brought cutting-edge automated control and management systems to the country. It has a Network Operations Centre (NOC) in Albrook and a backup centre at El Torno substation in La Chorrera, which can monitor and control all the electricity distribution in the company's allocated area. It also has a Measurement Technology Laboratory, mobile substations and power plants, environmentally friendly sheathed cables, and automatic switching systems which ensure the service is reliable.
In generation and throug Global Power Generation, we have bet in Panama for the development of renewable energies through the hydroelectric projects present in the province of Chiriquí and Veraguas with a joint installed power of 22 MW: the hydroelectric plants of Macho de Monte, La Yeguada, Los Algarrobos and Dolega.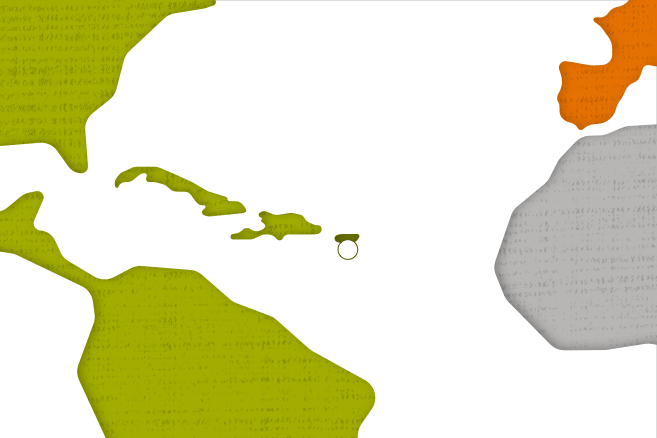 We operate in Puerto Rico through Naturgy Puerto Rico and EcoEléctrica, in which we own a 50% stake. The latter has an installed capacity 540 MW combined-cycle power plant that includes a Liquefied Natural Gas (LNG) terminal and a water treatment plant located in Peñuelas (in the south of the island) that has been in operation since 2000.

EcoEléctrica's combined-cycle power plant was the first project in Puerto Rico to produce electricity with natural gas, producing some 15% of the electricity consumed on the island.

Furthermore, the LNG terminal is also being used by the company to feed the neighbouring Costa Sur power plant with natural gas. This plant is owned by Autoridad de Energía Eléctrica, the State electricity company. This terminal has an unloading terminal that can hold LNG tankers of up to 140,000 cubic metres and has a 160,000 cubic metre storage tank. It is the only terminal of its kind in Puerto Rico, meaning it is a strategic resource of the highest importance for enabling the supply of natural gas to the entire island. With that in mind, Naturgy Puerto Rico is currently working to develop the distribution of LNG in Puerto Rico.