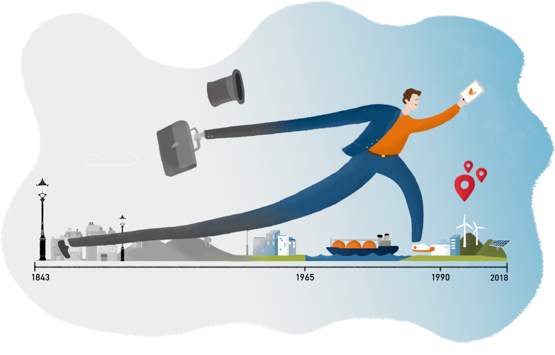 180 years in the energy sector
In 1843, our innovative spirit led us to start our activity in Barcelona and bring public lighting to the city streets for the first time. This same spirit continues to drive the company towards a future full of challenges and new opportunities.
In 2023 we celebrate our 180th anniversary with a history and experience that attest to our solidity and ensure a future that points to comfort and a smarter use of energy. So we invite you to take a brief look at our history to discover where we have come from and where we are going.  
In the 1990s, Naturgy began one of the most significant stages in its recent history: the leap into foreign markets, beginning in 1992.
Gas and electricity: over the last two decades, and thanks to the group's organic growth as a result of mergers with other companies, the company has diversified and expanded its business.
Looking towards the future
Our challenges are growth in renewable energies, promoting innovation and project development in renewable gas, offering sustainable mobility solutions and protecting biodiversity in our operations by implementing best practices.
Since starting our business, our goal has always been to serve society and offer smart and innovative solutions by opting for avant-garde solutions. In all our years of experience, we have diversified our business and became the first group to integrate gas and electricity in Spain.
The last few years of our history have been marked by decisive changes in this strategy: we have expanded our business to reach into 20 countries, we have led the way in integrating the gas and electricity business as well as the commitment to clean energies and new power generation technologies.
In 2018, coinciding with our 175th anniversary, we also made one of the most significant changes in our history: switching from Gas Natural Fenosa to Naturgy. Our new brand is international, adapted to suit all the global markets where we operate now and will operate in the future, with a focus on innovation, digitalisation, simplicity and globality. With this brand, we are giving ourselves new momentum to be closer to our customers wherever they are and focus on offering simple, easy and environmentally-friendly solutions.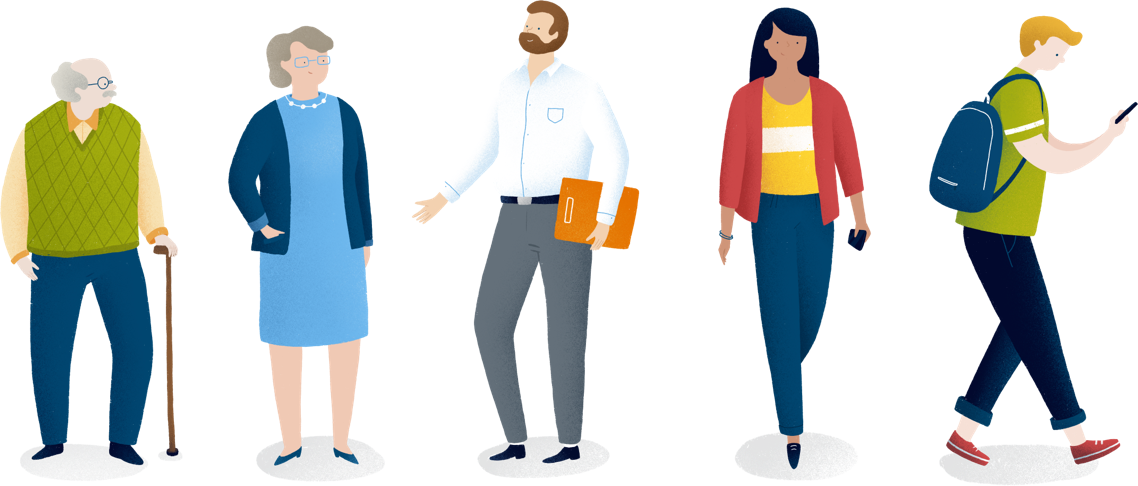 Since 1843 we have been part of Spanish and global energy history, offering a service to our clients and working to ensure their comfort at home. Until the 1990s we grew, innovated in domestic use and integrated the electricity and gas sector in Spain. And since the end of the last century we have grown outside Spain, turning us into one of the biggest energy players on an international scale.